Cleveland Hopkins International Airport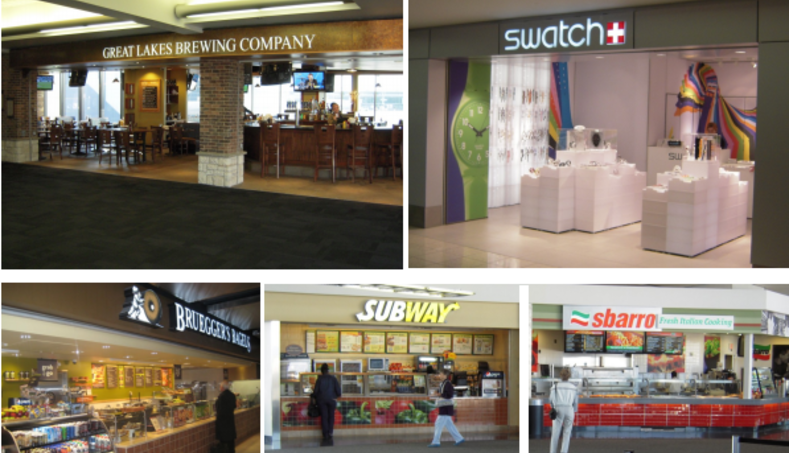 Hopkins International Airport - Cleveland, Ohio
Airport Tenant Build Outs
J.L. Moore completed the construction of multiple new tenant build outs throughout Hopkins International Airport in Cleveland, Ohio. Projects include Full Service Restaurants, Quick Service Restaurants, and Retail Stores.
Each project required background checks and security training for all construction personnel. Adherence to strict airport security guidelines was mandatory at all times including 100 percent accountability and tracking of every tool and material brought on site. Additional training and insurance was required for all J.L. Moore drivers, who required access to the tarmac for delivery of materials and equipment.
Each project brought its own unique challenges when connecting the new sites to the airport's master utilities and fire suppression systems, however all required extensive logistical, security, and scheduling coordination to meet airport requirements.

Architect: Varies by Location
Location: Cleveland, OH